BETWEEN THE LINES.
An exhibition concept that seeks to pull out the unspoken mystery of periods from between the lines into explicit, honest conversation.
---
---
This exhibition concept sought to break down the societal taboos surrounding menstruation through people's honest and unfiltered stories.

It takes place on the 4th Floor of the Central Branch of the Seattle Public Library ("Red Room") and for all audiences.

We framed the exhibition and the topic of periods through this very personal and familiar perspective in hopes of making periods (and all of its baggage) more approachable--for all who menstruate, and even those who don't.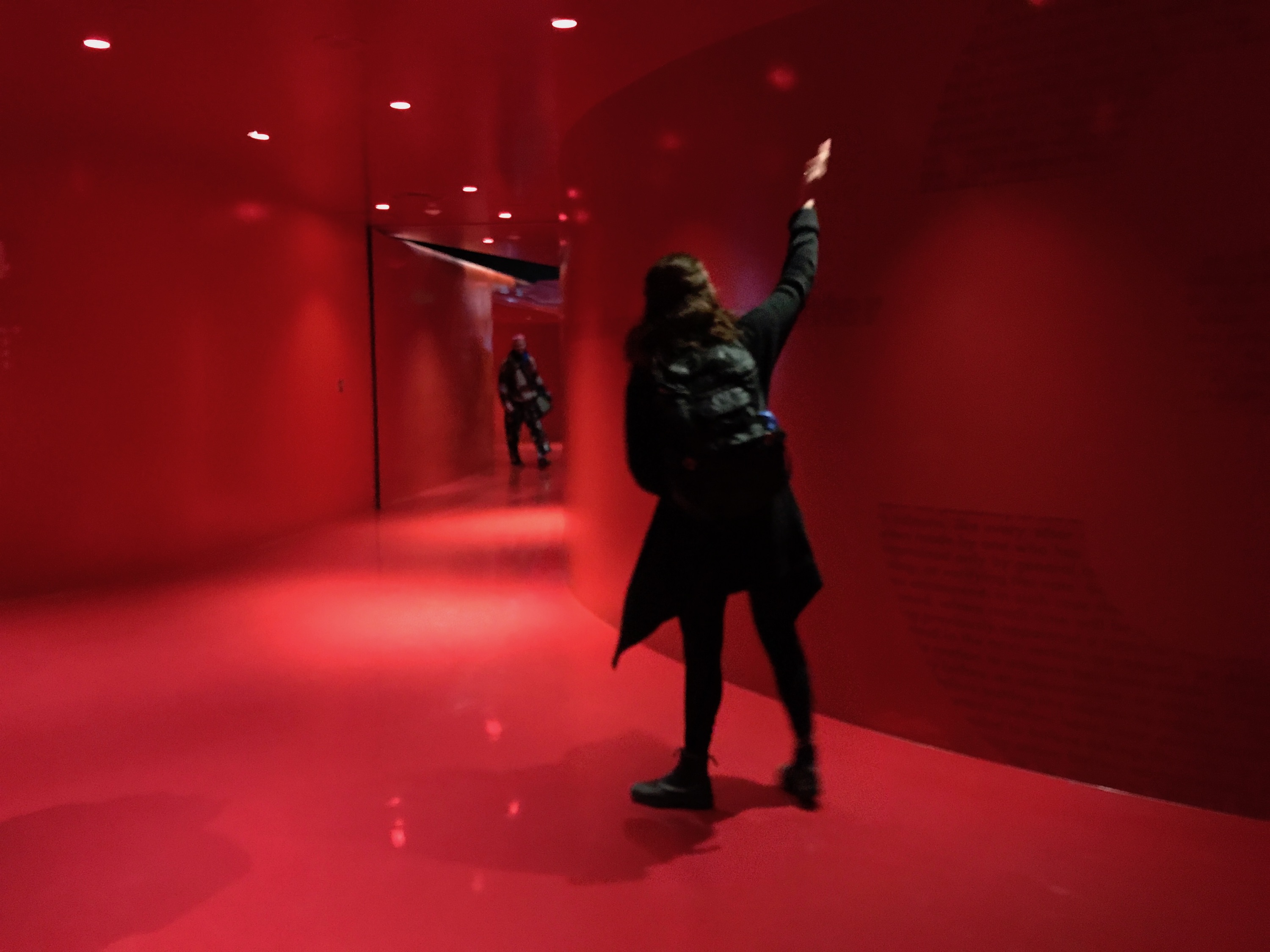 ︎The Site, Seattle Public Library's "Red Room"
We wanted the exhibition to encompass as many issues and topics about menstruation as possible. Through research, our own experiences, and a little fieldwork, Between the Lines. presents stories and information highlighting:

Education, The lifecycle of a period (from first-timers to those going through menopause), Environmental waste and product alternatives, Accessibility of period products, and Menstruation for trans/non-binary individuals.

(Click through the walkthrough of the exhibition walls below)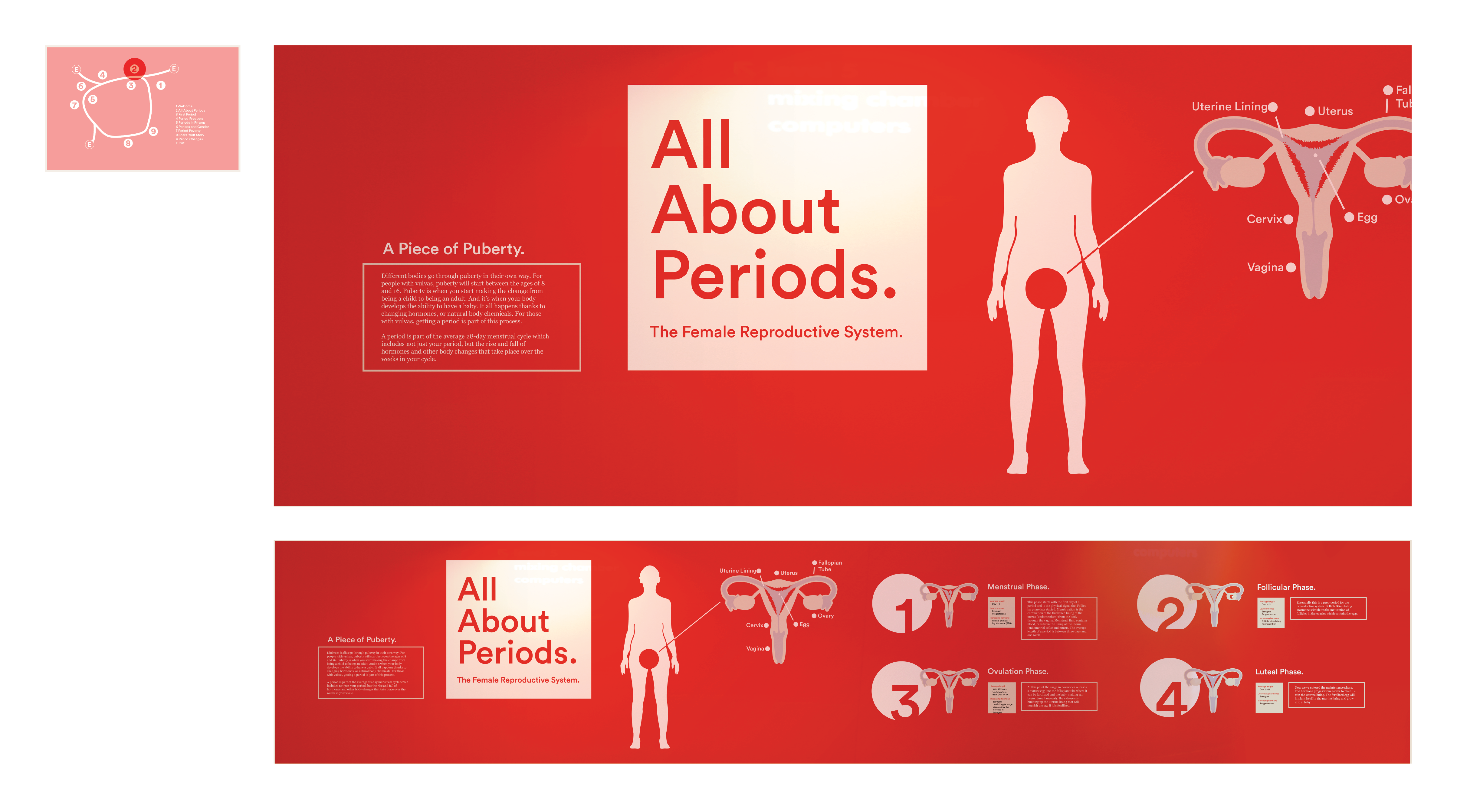 One of my primary roles on this team was create the illustrations throughout the exhibit. This included the background illustrations for each story wall, as well as various instructional diagrams for our Period Products wall.

---